Send $15 for a Catalog of all our products to Ragtime, 4218 Jessup Rd., Ceres, CA 95307 U.S.A.
---

O roll menu page
---
Click here to go to our Roll Video Page showing videos of most O rolls so you know exactly what you are getting:
Feel free to try obscure titles, they are usually very nice. This is a collection of the most popular tunes of the era. Many you will recognize from backgound music in old movies.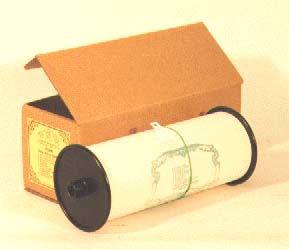 Factory Phone (209) 667-5525
Monday-Friday 7am to 5pm Pacific Standard Time

---

Last Update: Dec. 24 2011
Web Author: Ken Caulkins